Affiliate Forum Alliance site launched
Last week we announced the formation of the Affiliate Forum Alliance, which is comprised of a group of like-minded forums whose goal is to introduce objectivity and transparency into the way affiliate forums support their members. This week we are pleased to announce the alliance Web site has been launched at
AffiliateForumAlliance.com
. For more information, follow this thread.
Gambling Industry Association joins new alliance
We're happy to announce that the Gambing Industry Association has joined the Affiliate Forum Alliance. The ultimate mission of the GIA is to improve the credibility of the industry as a whole. We're very pleased to be working together with the GIA as a member of the Affiliate Forum Alliance as are all of the founding members of the alliance.

Find out how this former scientist and stock market investor ended up starting a pair of slot-machine sites that have allowed him to earn a living doing something that involves his true life-long passion. 
Read the interview

Land-based gaming industry split on iGaming regs
One week after the American Gaming Association announced a potential shift in attitude towards online gambling, some of the biggest casino companies in the world are studying the possibilities for regulating Internet gambling in the U.S.
Online gambling staying tax-free in Ireland
The Irish government indicated this week that it is not prepared to begin taxing online gambling operators because it needs more time to study the industry.
60 Minutes set to air AP/UB story
The popular American TV news magazine's joint investigation with The Washington Post into cheating at Absolute Poker and Ultimate Bet will air Sunday.
Watch the APCW's Perspectives Weekly -- G2E edition
This week's episode comes from the G2E in Las Vegas where J. Todd interviews Amercian Gambling Association President Frank Fahrenkopf and Poker Players Alliance Executive Director John Pappas.
PKR hosting Festive Bonus promotion for affiliates
The promotion runs from now through Dec. 20 and can earn affiliates a holiday bonus worth as much as $1,500.
Two poker giants join CEREUS poker network
UltimateBet and Absolute Poker announced this week they have completed their transition to the CEREUS poker network, a new platform that hopes to provide players of both brands with more features and enhanced security.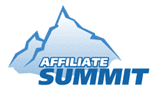 Jan. 11-13, 2009
Affiliate Summit West 2009 (Las Vegas)
This three-day conference includes an exhibit hall with affiliate merchants, vendors, and networks, as well as multiple tracks of educational sessions and information from affiliate marketing experts.
Jan. 27-29, 2009
International Gaming Expo (London)
This new show brings together the ICE and ICEi exhibitions to offer a world-class gaming show all under one roof.

March 30-31, 2009
CAC Amsterdam (Amsterdam)
The Casino Affiliate Convention Amsterdam 2009 will focus on marketing and advertising the online gaming industry to Europe.