GPWA Approved Portal seals hit new mark -- 600 and counting
We've reached another milestone - 600 sites now have the right to display the "GPWA Approved Portal" seal. Congratulations to the more than 100 newly approved sites (and their associated webmasters). The international adoption of this symbol of credibility and ethical behavior has been truly amazing. If you're a GPWA private member and would like to be a participant in the seal program, please pm CityGuard with the URLs of the sites that you would like to use the seal on.
The GPWA is excited to announce
YoY Poker Affiliates
as a new sponsor. They are pleased to be helping our industry grow as a new member of the GPWA community!

Special video report: APCW looks at Grand Prive
J. Todd looks at the Grand Prive Casino Group's decision to shut down its affiliate program and eliminate affiliate commissions even though the group continues to run its casinos and profit from the player base built by affiliates.
Kentucky to block AP and UB players
The block will prevent Absolute Poker and UltimateBet players with Kentucky IP addresses from registering accounts, making deposits and transferring funds.
CashRake releases CPA and rakeback programs
Poker affiliate program CashRake has released CPA and rakeback commission options for promoting JamPoker.
Entraction and Income Access establish partnership
Income Access has signed a deal with the gaming software provider in order to provide affiliate marketing software to Entraction's clients.
Casino Tropez Mobile launches in Swedish and Italian
The mobile casino, which already supports English and Spanish, plans on adding more languages in the near future.
Cool Hand Online Poker joins Microgaming
The move gives all Cool Hand players the benefits of an even larger selection of online poker games and tournaments.
Income Access survey includes charitable donations
The affiliate marketing program is conducting a survey on the iGaming marketplace and will donate one dollar to the "One Laptop Per Child Foundation" for every completed survey.
ASA bans Paddy Power airline ad
The Advertising Standards Authority banned the Irish bookmaker's print ad that listed 14 airline companies and gave odds on which would go bust next.
Europa Casino unveils Christmas calendar
Each day leading up to Christmas, players can access the cash bonus calendar, culminating with the "12 Days of Christmas" extravaganza.
Poker pro Cliff Josephy leaves UltimateBet
The American player known as "JohnnyBax" told the TwoPlusTwo forums last weekend that he no longer has a relationship with the poker site.
APCW Perspectives Weekly -- Dec. 3, 2008
In this last week's edition of Perspectives Weekly, J. Todd reacts to the 60 Minutes piece that ran last week about the cheating scandals at Absolute Poker and UltimateBet.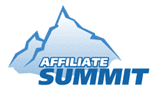 Jan. 11-13, 2009
Affiliate Summit West 2009 (Las Vegas)
This three-day conference includes an exhibit hall with affiliate merchants, vendors, and networks, as well as multiple tracks of educational sessions and information from affiliate marketing experts.

Jan. 13-14, 2009
GPWA Conference @ Affiliate Summit Las Vegas 2009
This conference features a day of networking at Affiliate Summit West in Las Vegas in addition to a great slate of GPWA Conference sessions and a party at the top of the Stratosphere.
Jan. 27-29, 2009
International Gaming Expo (London)
This new show brings together the ICE and ICEi exhibitions to offer a world-class gaming show all under one roof.

Feb 26-29, 2009
Asian iGaming Congress & Expo (Macau)
Asia's largest iGaming conference returns to the Venetian, Macau for three days of keynote speakers, sessions and networking opportunities.

March 30-31, 2009
CAC Amsterdam
The Casino Affiliate Convention Amsterdam 2009 will focus on marketing and advertising the online gaming industry to Europe.