Sessions finalized for GPWA Las Vegas
Please join us at the GPWA Conference @ Affiliate Summit West in Las Vegas on Jan. 14 for a great day of sessions that feature legals insights from attorney Clarke Walton, tips on building community without forums from Greg Powell, basic concepts on marketing online gaming from Marc Powell, techniques on evaluating affiliate sites from Syntryx's James Traynor, tips on driving traffic through smart domain strategy from Moniker's Victor Pitts, pointers on using video on the Web from the APCW's J. Todd and Anthony and a closer look by GPWA Executive Director Michael Corfman at how webmasters can use social networking to increase revenue. Follow this thread for more details.

PartyGaming co-founder pleads guilty
Anurag Dikshit plead guilty Tuesday in New York to violating the Wire Act in connection with offering illegal Internet gambling services to U.S. residents and has agreed to forfeit $300 million.
APCW goes 'way back' on Grand Prive
J. Todd has another special video report on the Grand Prive Casino situation, except this time he uses a high-tech time machine to take a look back at the promises the group made to its affiliates over the years regarding "lifetime commissions."
Kentucky appeals court hears online gambling case
Lawyers representing several online gambling interests argued last week that Gov. Steve Beshear's effort to seize domain names is unconstitutional.
Norway passes its own version of the UIGEA
The Norwegian parliament passed a proposal last week that mimics the United States' Unlawful Internet Gambling Enforcement Act and bans financial transactions between Norwegians and online gambling operators.
Cryptologic to partner with Orbis
The agreement will make Cryptologic's games available to the top-tier gaming brands in Orbis' portfolio of customers.
CasinoRip.com launches affiliate program
The online casino's affiliate program is offering a $100 cash bonus to affiliates who add CasinoRip content to their site and send five new depositing players.
All Slots launches mobile casino on iPhone
All Slots will become the first casino operator to offer mobile games on the iPhone and iPod Touch.
Paddy Power Bingo introduces new site
The new site will provide affiliates with higher conversions and commissions and improved access to 34 side games.
Play'n GO updates instant-play software
Casino 1.75 introduces three new games and now offers casino and bingo in Spanish as well as English.
APCW Perspectives Weekly - December 12, 2008
Last week's edition of Perspective's Weekly digs into how the Grand Prive Casino Group committed "larceny" against webmasters by shutting down its affiliate program while keeping its online casinos open for business.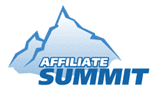 Jan. 11-13, 2009
Affiliate Summit West 2009 (Las Vegas)
This three-day conference includes an exhibit hall with affiliate merchants, vendors, and networks, as well as multiple tracks of educational sessions and information from affiliate marketing experts.

Jan. 13-14, 2009
GPWA Conference @ Affiliate Summit Las Vegas 2009
This conference features a day of networking at Affiliate Summit West in Las Vegas in addition to a great slate of GPWA Conference sessions and a party at the top of the Stratosphere.
Jan. 27-29, 2009
International Gaming Expo (London)
This new show brings together the ICE and ICEi exhibitions to offer a world-class gaming show all under one roof.

Feb 26-29, 2009
Asian iGaming Congress & Expo (Macau)
Asia's largest iGaming conference returns to the Venetian, Macau for three days of keynote speakers, sessions and networking opportunities.

March 30-31, 2009
CAC Amsterdam
The Casino Affiliate Convention Amsterdam 2009 will focus on marketing and advertising the online gaming industry to Europe.