Las Vegas GPWA Conference just one week away!
The GPWA Conference at Affiliate Summit Las Vegas 2009 will held at the Stratosphere on Wednesday, Jan. 14.
The conference Web site
has been updated to show the times for all of the sessions and the announcement that the conference will now include a complementary buffet lunch. Also, Chipleader will be the official conference sponsor and CanAffco is the official cocktail party sponsor for that evening. For more details follow this thread.
New and improved APCW Perspectives videos
We're pleased to announce that our sister organization, APCW, has launched its first round of improvements to its video reports. Now, there will be two new episodes of APCW Perspectives a week, one on Tuesday and one on Friday. This will allow the news to be reported in a more timely manner. Also, the video has been upgraded to a high-quality, full-screen format. We hope you enjoy the changes.
Recognition for December's most-active members
The GPWA is happy to announce our 20 most-active members for December. We're giving an extra special thanks GFPC, one of our most-active posters during the month of December and back on the list this month. His site is being shown on the home page for the month of January as the featured site.
Recognizing December's active affiliate managers
The GPWA is pleased to recognize our five most-active affiliate managers for December. We're giving a special thanks to Renee of Rewards Affiliates, one of the most-active affiliate program representatives during the month of December and back on the list this month. She will be the featured affiliate program representative on the GPWA home page for the month of January.

APCW's Perspectives Tuesday -- January 6, 2009
In the inaugural edition of Perspectives Tuesday, J. Todd reports on the developing story about CardSpike that is controversial by its very nature.
Cryptologic launches new casino game pack
The leading software developer has released a new three-game lineup featuring Marvel Spider-Man, Atlantic City Blackjack and Dragon Sword.
PKR launches new version of software
The popular 3D poker room has updated its software with more than 50 new features, including new game environments and the addition of re-buy tournaments.
Cake network accepting play in Canada
The Cake network has opened its poker, casino and sportsbook sites to Canadian players, including Sportsbook.com and Superbook.com.
Online gambling could be legalized in Czech Republic
The nation's biggest bookies are hoping to receive licenses to operate online from the Finance Ministry this month.
Carlos Poker reaches agreement with Microgaming
The poker room will complete its move from the iPoker network to Microgaming by the end of the month.
Titan Poker introduces new awards program
Members of the new Club Titan will have a chance to qualify for the Million Dollar Race promotion that runs through April.
Rummy network launches no-download version
RM Royal Media has introduced the new network under the name RummyRoyal.net where players can play a variety of rummy games without installing software.
Vegas casinos warming to idea of online gambling
Some Strip casinos are looking for new ways to reach gamblers as their gaming revenues continue to tumble.
Reefer Poker to host $5,000 freeroll
The U.S.-friendly poker site will hold the "Really Really Big $5,000 Freeroll" this Saturday where players will compete in a huge inter-forum challenge tournament.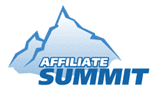 Jan. 11-13, 2009
Affiliate Summit West 2009 (Las Vegas)
This three-day conference includes an exhibit hall with affiliate merchants, vendors, and networks, as well as multiple tracks of educational sessions and information from affiliate marketing experts.

Jan. 13-14, 2009
GPWA Conference @ Affiliate Summit Las Vegas 2009
This conference features a day of networking at Affiliate Summit West in Las Vegas in addition to a great slate of GPWA Conference sessions and a party at the top of the Stratosphere.
Jan. 27-29, 2009
International Gaming Expo (London)
This new show brings together the ICE and ICEi exhibitions to offer a world-class gaming show all under one roof.

Feb 26-29, 2009
Asian iGaming Congress & Expo (Macau)
Asia's largest iGaming conference returns to the Venetian, Macau for three days of keynote speakers, sessions and networking opportunities.

March 30-31, 2009
CAC Amsterdam
The Casino Affiliate Convention Amsterdam 2009 will focus on marketing and advertising the online gaming industry to Europe.