GPWA passes 300,000 posts and 10,000 members!
The GPWA is very pleased to announce that we have passed the 300,000 post mark and the 10,000 registered member mark! We have quite a crowd here now with many more active members than any other iGaming affiliate site!

The GPWA is excited to announce Purple Lounge as a new sponsor. They are pleased to be helping our industry grow as a new member of the GPWA!

Rob Cook started affiliate marketing in literature, and today, he picks apart online casinos in "brutally honest" detail, much like a literary critic would pick apart a new novel. Find out how he got involved in online casino affiliate marketing, and why he has to avoid the forums for months after attending a conference. 
Read the interview

Atlantic City casinos reject iGaming legislation
Legislation that would allow Atlantic City casinos to offer Internet gambling recently cleared a big hurdle, but the casinos themselves say they want it to fail.
Monopolies provide no antidote to World Cup fever
Right2bet says the World Cup is an opportunity to show how consumers are being short-changed by state monopoly providers.
Everest Gaming analyzes French regulations
Everest's Itsik Akiva gave a talk titled "France and Poker - Impact and Opportunities" at the iGaming Super Show, and he gave the GPWA the slides from his presentation.
Perspectives Weekly on both sides of the Atlantic
J. Todd is back in the U.S. with industry headlines from the European Union and the state of Nevada.
Income Access named affiliate network of the year
Income Access has captured the award for Affiliate Network of the Year at this year's EGR B2B Awards.
Playtech wins three EGR B2B awards
Playtech won "Poker Network of the Year," "Poker Software Supplier of the Year" and "Bingo Supplier of the Year" at the eGaming Review ceremony.
Dragonfish wins two eGaming Review B2B Awards
Dragonfish won "White Label Partner of Year" and "Bingo Network of the Year" honors at the inaugural eGaming Review B2B Awards in London.
Clarion Events commits to host regulators
Clarion Events says it will continue to host government officials at London's International Gaming Expo.
"Women in Gaming Conference" set for September
Clever Duck Media will host the "Women in Gaming Conference" at the Millennium Hotel in London.
Jackpot Capital Casino launches daily tournaments
The online casino is hosting daily slot machine tournaments where players can enter for as little as $1.10.
32Red launches new casino Web site
The new site includes a distinctive, clutter-free look and a focus on providing information for prospective players.
Aspinalls Casino unveils three new games
The online casino has launched two video slots, including one with a soccer theme, and poker table game.
Rome Casino unveils elegant new look
The online casino also launched a 20-payline slot machine and is offering players free bonus money just to try it.
Jackpot Capital Casino goes behind the scenes
The online casino is inviting their players to come behind the scenes and get to know the staff.
mFortune mobile unveils World Cup 2010 Bonus
mmmBingo players have the chance of receiving three times their stake for every goal England scores.
Crazy Vegas takes to the air at World Cup
Crazy Vegas Casino took to the skies at the opening of the World Cup by plastering its name on two blimps.

June 25 - 27
PAL 2010 Vegas Meetup
The largest poker affiliate forum in the world encourages you to get away from your computer and partake in a weekend of extreme fun.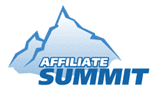 August 15 - 17
Affiliate Summit East
This three-day conference includes an exhibit hall with affiliate merchants, vendors and networks, as well as multiple tracks of educational sessions covering the latest trends and information from affiliate marketing experts.

August 27 - 30
CBG Affiliate Weekend
This weekend has been created with one goal in mind: Give the opportunity to gather active webmasters and affiliate programs around the world in gambling-friendly Canada.