GPWA Podcast with Everest Affiliates
This Friday, in a special GPWA podcast, Itsik and Dorrit from Everest Affiliates will be sitting down with GPWA Managing Editor Vin Narayanan to talk about the new online gambling regulations in France, how Everest has responded to these regulations and how the new environment affects affiliates. You can listen live, or download the podcast through the GPWA or iTunes. Follow this thread for more details.
Recognition for June's active members
The GPWA is happy to announce our most-active members for June. We're giving an extra special thanks to thepokerkeep, one of the most active posters during the month of June. His site is being shown on the GPWA home page for the month of July as the featured site.
Recognizing June's active affiliate managers
Hats off to the affiliate program representatives who were most active in the forums during the month of June. We're giving an extra special thanks to Renee from Rewards Affiliates, who was the most active affiliate program representative. She will be featured on the GPWA home page for the month of July.

Earl Gunner Moore thought he didn't have much time left to live when he took a trip to Niagara Falls. But when got there for a visit with an online associate, he discovered that his friend and many others in the community had raised money to cover his medical bills. He returned home with renewed energy and has been happy and healthy for the last three years. 
Read the interview

Euro Affiliates launches with Income Access
Euro Affiliates, which recently launched using Income Access software, is offering affiliates the chance to earn up to 50 percent in commissions on their popular bingo and instant win promotions.
Perspectives Weekly is California poker dreamin'
J. Todd discusses why regulated online poker in California has been derailed (for now), as well as the possibility of a gambling-specific domain extension.
PartyGaming Group receives second eCOGRA seal
AffClub has been awarded the eCOGRA Affiliate Trust Seal, joining PartyPartners as PartyGaming Group affiliate programs who have received this seal.
Canbet Casino revamps loyalty program
Players will earn two Canbet loyalty points for every credit they bet and can redeem their points for casino bonuses.
Austrian Lotteries teams with GTECH G2 Games
The agreement extends the state lottery's relationship with GTECH, which has provided the poker software at Win2Day for two years.
Holyfield joins Real Deal Poker team
Boxing legend Evander Holyfield has teamed up with the new online poker room that uses "real" cards in the game.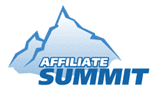 August 15 - 17
Affiliate Summit East
This three-day conference includes an exhibit hall with affiliate merchants, vendors and networks, as well as multiple tracks of educational sessions covering the latest trends and information from affiliate marketing experts.

August 27 - 30
CBG Affiliate Weekend
This weekend has been created with one goal in mind: Give active webmasters and affiliate programs around the world the opportunity to gather in gambling-friendly Canada.