Mark is a "house husband" and a "full-time" affiliate. Read why this Englishman believes affiliates should stay away from programs that have negative carryover. 
Read the interview

GPWA podcast on French regulations
GPWA Managing Editor Vin Narayanan is joined by Itsik and Dorrit from Everest Affiliates to discuss the new regulations for online poker in France and their impact for affiliates.
Perspectives Weekly turns up the heat
Summer has finally arrived in the Pacific Northwest, and J. Todd has hot stories on Harrah's, the World Series of Poker, and casinos seizing player's winnings.
Income Access reaches deal with VueTec
Income Access will provide VueTec affiliate marketing software to manage its affiliate programs.
UB.com rewards German players
The poker room is giving away three seats every Sunday for an event at the King's Casino in the Czech Republic.
Maple Casino releases three new games
"Argyle Open," "Dragon Lady" and "Lion's Pride" are three new video slots now available at Maple Casino.
Platinum Play unveils new slot games
The online casino has released three new video slot machines to its growing collection of games.
Mega Moolah slot cracks $3.5 million mark
The popular progressive slot machine is available at Sun Vegas Casino in four different themes.
Sun Bingo giving away cars for a month
Players have a chance to win a brand new Fiat 500 when they play at Sun Bingo as the site is giving away the cars every day for a month.
Holyfield, Real Deal Poker a natural match
Real Deal Poker, an online poker room that deals "real" cards to simulate online play, has signed Evander "the Real Deal" Holyfield as a spokesman.
Butlers Bingo launches affiliate program
Butlers Bingo's new affiliate program offers bingo, slot games, casino games and scratch cards.
Casino Titan offering free no-deposit bonus
The online casino is offering a free $7 sign-up bonus to players interested in playing its variety of games.
Italian has "Fast Hands" at Scratch2Cash
An Italian player won £50,000 on the recently launched "Fast Hands" scratch game at Scratch2Cash.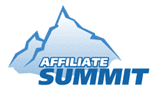 August 15 - 17
Affiliate Summit East
This three-day conference includes an exhibit hall with affiliate merchants, vendors and networks, as well as multiple tracks of educational sessions covering the latest trends and information from affiliate marketing experts.

August 27 - 30
CBG Affiliate Weekend
This weekend has been created with one goal in mind: Give active webmasters and affiliate programs around the world the opportunity to gather in gambling-friendly Canada.