New public link exchange forum created
The GPWA has had a private link exchange forum for many years. Recently there have been many posts in the public areas of the GPWA Web site by folks that are not private members about link exchanges. So, a couple weeks ago we started a poll on whether a public links section should be added. Based on the outcome of that poll we have created a new Link Exchange forum available to everyone who participates in the GPWA forums.

The GPWA is excited to announce AffGambling and Bet-at-Home Affiliates as new sponsors. They are pleased to be helping our industry grow as new members of the GPWA!

Fortune Affiliates sponsoring affiliate conference
The affiliate program is sponsoring the CBG Affiliate Conference in Niagara Falls, Canada at the end of August.
Perspectives Weekly remembers Allan Leonard
J. Todd remembers Allan "Captain" Leonard, a respected and loved member of the affiliate community, in this week's edition of Perspectives Weekly.
Centrebet launches new TV ad campaign
The ad campaign launched by Centrebet will be on air for 17 weeks across various Australian stations.
Offsidegaming going live with Botsphere
The sportsbook technology provider will run Botsphere's pre-match and live match facilities.
Report says eCOGRA sites have less disputes
The latest report from eCOGRA shows that sites bearing the "Safe and Fair" seal have low levels of player disputes.
Dragonfish launches WSOP free-play poker room
Dragonfish has launched a free-play World Series of Poker online poker room for players in the United States.
888 launches 3D online casino
The 3D instant online casino features enhanced high-roller rooms alongside new versions of blackjack and roulette.
tombola to sponsor EPL team
Britain's biggest bingo site is the new official sponsor of English Premier League team Sunderland AFC.
New penny auction site geared towards poker
Bidibot.com is an auction site where players can bid pennies to boost poker and casino bankrolls.
Purple Lounge reaches 100,000 users
The online poker and casino business has seen a 29-percent increase in users in a little less than a year.
New bingo site to launch on Dragonfish
Bingo Cove will provide players with 75-ball and 90-ball bingo games as well as slots, video poker and table games.
Unleashed Poker sending players worldwide
Players have the chance to take part in both the Canadian Open Poker Championships and the English Poker Open.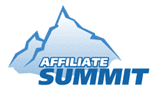 August 15 - 17
Affiliate Summit East
This three-day conference includes an exhibit hall with affiliate merchants, vendors and networks, as well as multiple tracks of educational sessions covering the latest trends and information from affiliate marketing experts.

August 27 - 30
CBG Affiliate Weekend
This weekend has been created with one goal in mind: Give active webmasters and affiliate programs around the world the opportunity to gather in gambling-friendly Canada.